ABOUT OUR SCHOOL
We are a martial arts club focused on health, wellness and self-defense skills through the study of Chinese Boxing and Bruce Lee's fighting methods (Jeet Kune Do & Modified Wing Chun); located in the city of Diamond Bar (Los Angeles County), just minutes from Orange County and the Inland Empire.
OUR CLASSES
Our classes use a research based approach to martial arts and combative movement training using the applied principles of Bruce Lee's art of Jeet Kune Do and Jun Fan Martial Arts (Modified Wing Chun). Our focus is on a holistic training program with an emphasis on life protection skills against "common acts of physical violence" by developing unique attributes to overcome larger and stronger opponents.
MEMBERSHIP
In order to give more personal attention to each student and to maximize the learning experience, all instruction is conducted in small group classes. Each group class is limited to keep the quality of instruction high. CONTACT US FOR MORE DETAILS!
Group
Modern Approach to Self-Defense
Rapid Mastery
Tailored Training Program
Progressive & Modern Approach to Self-Defense
Combination of Group and Private Classes
Private
Tailored Self-Defense Program
Step-by-Step Individualized Learning
"The truth in combat is different for each individual. Research your own experiences for the truth. Absorb what is useful. Reject what is useless. Add what is specifically your own." ~ Bruce Lee
Here's what students have to say...
"Truly unique experience..."
I've trained a number of different martial arts under a number of great instructors, but Sifu Steve and the JKD - Jun Fan Chinese Boxing provide a truly unique experience.
With a clearly defined curriculum and a clear progression, you always know what you're working on and what you're building towards so you feel the continually improvement. Whether you are looking to be a more skilled martial artist, get into shape, learn practical self defense, or just train with great people in a no ego environment, I can't recommend it enough!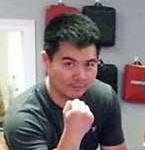 William Liu
"Top notch training!"
The Chinese Boxing – JKD program is top of the line martial arts training.
Sifu Steve, is extremely knowledgeable in many forms of martial arts. As a bodyguard and security officer, I often have to use my training in my line of work. The techniques Steve teaches you, will prepare you for any self defense situation life throws at you. Top notch training and organization.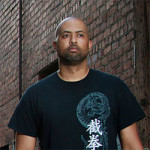 Joel Brown
"Lessons are the real deal!"
I have trained with Coach Steve for a few years now and can say that he is a knowledgeable and skilled martial artist and teacher. His lessons are the real deal.
If you are interested in learning how to handle yourself on the street and improve your physical fitness, I would highly recommend learning from Steve.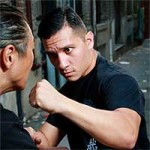 Gilbert Vega
"Great people, great atmosphere, great experience. 5 out of 5 stars!"
Steven is an incredibly passionate person who imparted his knowledge and experience in both martial arts and life to me as a student. I felt both empowered and more comfortable in my own skin as a martial artist.
It is a no nonsense environment. Everyone is dedicated to both learning and growth as a group, and as individuals. I have always left each lesson with something new to think about, or at least a better understanding of what I already know. It is like peeling an onion with a limitless amount of layers. In about six months I've learned more about self defense than my past six years of martial arts experience.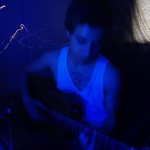 Kyle Garcia
"Always leaves me wanting more!"
Sifu Steven is very knowledgeable in the Martial Way. He has an extensive background in different forms of Martial Arts and knows how to chip away at the different techniques to make it useful in a "Real World" setting. My experience with him whenever we train together always leaves me wanting more, as he's not only a great instructor but truly a very "nice guy"!
As an actor I hope to be able to use some of the things he has taught me on film someday but more importantly, that I may be able to use my training to always stay on point so that I will always have the edge on an opponent if ever it's needed! Great instructor and a great experience to be had by all who train with him!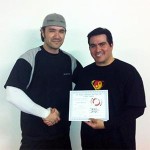 Elias Bosch
Constantly learning and being challenged
I have been training under Coach Steve for about 3 years now. I couldn't be happier with the loads of knowledge that he has passed on to me and others. He is a true inspiration in pursuing a fulfilling self preserving life of martial arts. I am constantly learning and being challenged in new concepts.
Every class is just as exciting and fun as the last. I would definitely recommend anyone to train under Steve, you could learn so much and have so much fun at the same time. So if you want to train hard and challenge yourself this is the place for you!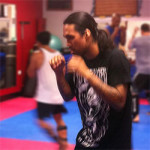 Jason Brunes
FREQUENTLY ASKED QUESTIONS
These are some of the most frequently asked questions we get from potential students of the Chinese Boxing Institute. If the answer need more clarity please contact us and ask for more information.
Meet the Instructor...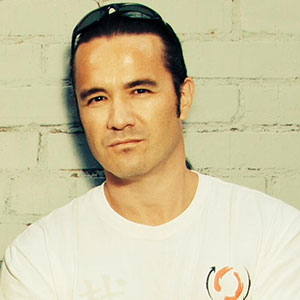 Steven Resell
Steven has over 35 years of martial arts experience, and is a certified Jeet Kune Do & Jun Fan Martial Arts instructor in Southern California. He has been featured in numerous martial arts instructional DVDs and publications, including: Black Belt Magazine, Combat International Magazine, Martial Arts Illustrated, Budo International Magazine and others. Steven is a proponent of living the "martial arts lifestyle", which includes a mindful and balanced approach to overall fitness and health through combative movement. Steven is committed to coaching those who are seeking life-protection skills and a healthier lifestyle through martial arts.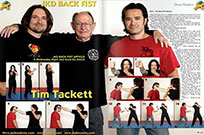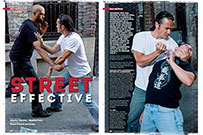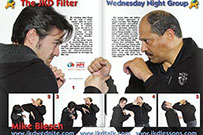 CONTACT US
What makes us different to many other martial art gyms is that while we train hard to learn the techniques and principles of our arts, it is equally important to be able to take the lessons learned in the gym so you can perform your best in life. We try our best to provide our students with the lifestyle approach that comes with constant study of the martial arts.
We are located in the city of Diamond Bar, easily accessible and within minutes to the 10 FWY, 57 FWY and the 60 FWY.
If you have questions about the trial lesson, want more information, or get directions to our training location in Diamond Bar (in eastern Los Angeles County), please feel free to contact us at:
Email: info@chineseboxing.org
Tel: 657-444-5531
Please enter your name, email, phone number and your question in the form below and click "submit".