Always leaves me wanting more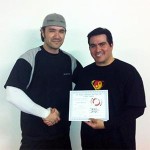 Sifu Steven is very knowledgeable in the Martial Way. He has an extensive background in different forms of Martial Arts and knows how to chip away at the different techniques to make it useful in a "Real World" setting. My experience with him whenever we train together always leaves me wanting more, as he not only a great instructor but truly a very "nice guy"!
As an actor I hope to be able to use some of the things he has taught me on film someday but more importantly, that I may be able to use my JKD to always stay on point and to continue to use my "B.S. meter" (which he will teach you) so that I will always have the edge on an opponent if ever it's needed! Great training space, great instructor and a great experience to be had by all who train with him!
5 out of 5 stars!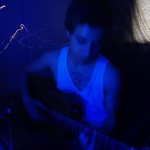 This is an outstanding establishment for those seeking to learn and to grow as a martial artist. I first started my training in Chinese Boxing – Jeet Kune Do in private with Steven Resell, as well as the weekly group classes (for a brief time).
Steven is an incredibly passionate person who imparted his knowledge and experience in both martial arts and life to me as a student. I felt both empowered and more comfortable in my own skin as a martial artist.
The group classes were an equally invaluable experience. Everyone I met was so humble, good-spirited, and helpful. Working with different people was such an amazing learning experience, which was compounded upon by everyone's positive demeanor. It is a no nonsense environment. Everyone is dedicated to both learning and growth as a group, and as individuals.
I have always left each lesson with something new to think about, or at least a better understanding of what I already know. It is like peeling an onion with a limitless amount of layers. In about six months I've learned more about self defense than my past six years of martial arts experience.
I would be hard pressed to decide which experience was more rewarding, but whether you are looking for group classes or private instruction, I would highly recommend this establishment. Great people, great atmosphere, great experience. 5 out of 5 stars.
Constantly learning and being challenged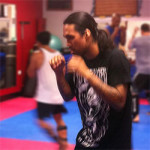 I have been training under Coach Steve for about 3 years now. I couldn't be happier with the loads of knowledge that he has passed on to me and others. He is a true inspiration in pursuing a fulfilling self preserving life of martial arts. I am constantly learning and being challenged in new concepts.
Every class is just as exciting and fun as the last. I would definitely recommend anyone to train under Steve, you could learn so much and have so much fun at the same time. So if you want to train hard and challenge yourself this is the place for you!
One of the most experienced and accomplished martial art teachers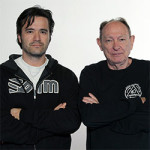 It is not often that the Wednesday Night Group makes an instructor, and it is even rarer that we have someone open a branch school.
So we are very glad that Steven Resell has started a new school.
He has personally trained at my garage and Jeremy Lynch's home. Steven is one of the most experienced and accomplished martial art teachers in our group and has assisted me on seminars and helps me teach in my garage classes. If you are interested in Jeet Kune Do I highly recommend Steven.
Sifu Tim Tackett
Founder – JKD Wednesday Night Group
Ambassador for the benefits of martial arts study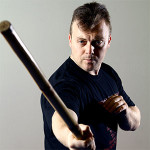 There can be no doubt that Steven Resell is a martial arts expert. However, the phrase "martial arts expert" is a bit of a short sell where Steven is concerned. Along with being a martial arts expert, Steven Resell is an expert at being a perpetual martial arts student, an expert martial arts instructor, an expert at the creation of martial arts media, and an expert at serving as an ambassador for the benefits of martial arts study.
When I see Steven, I have to be careful, because I can easily lapse into a two, or three, or four-hour conversation about martial arts with him; Steven loves the martial arts. Along with being an expert in all the previously mentioned facets of martial arts, he is also a very good person. In my nearly two decades of martial arts exploration, I have met several instructors with huge levels of skill with huge egos to boot. Steven is not like that. He is a lifelong martial arts learner and he maintains on open mind to compliment his huge level of skill. I am proud to call Steven Resell a member of my martial arts family.
Dr. Bryan Stoops Ed.D
Instructor in JKD/FMA under Sifu/Guro Dan Inosanto
Instructor in Thai Boxing under Ajarn "Chai" Sirisute
Instructor in Wing Chun under Sifu Francis Fong
Full Dog Brother: "Guide Dog"
Top notch training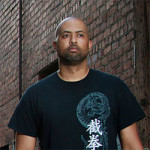 The Chinese Boxing – JKD program is top of the line martial arts training.
Sifu Steve, is extremely knowledgeable in many forms of martial arts. As a bodyguard and security officer, I often have to use my training in my line of work. The techniques Steve teaches you, will prepare you for any self defense situation life throws at you. Top notch training and organization.
Spend some time to not only train, but to listen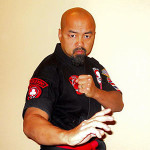 It is apparent that Sifu Steve Resell has tremendous amount of Martial Arts experience from the way he is able to extract information, analyze it and explain it in a way that a lay person will understand it.
In today's era of people wanting to learn to fight, Steve has remained constant to the values of foundational building and mental fortitude first. He fully understands that these traits are far more valuable than the street effective techniques in which he teaches. If you get a chance, be sure you spend some time to not only train, but to listen. It is here that most of the learning will be accomplished.
Professor Yutthana (Toki) Tokijkla
8th Degree Kajukenbo – Fi-Kuen
Founder – Kekoa Fighting Systems
His lessons are the real deal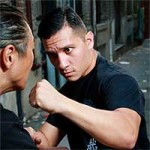 I have trained with Coach Steve for a few years now and can say that he is a knowledgeable and skilled martial artist and teacher. His lessons are the real deal.
If you are interested in learning how to handle yourself on the street and improve your physical fitness, I would highly recommend learning from Steve.
Fountain of martial arts knowledge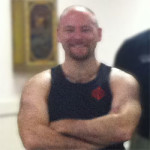 I met Steven for the first time in 2013 and after training with him I found Steven to be open, honest and a pleasure to be instructed by him. Steven has fountain of martial arts knowledge with a straight forward easy going teaching style.
Highly recommend this talented martial artist.
Scott Pratt
JKD Instructor
Truly unique experience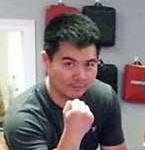 I've trained a number of different martial arts under a number of great instructors, but Sifu Steve and the Chinese Boxing provide a truly unique experience.
With a clearly defined curriculum and a clear progression, you always know what you're working on and what you're building towards so you feel the continually improvement. Whether you are looking to be a more skilled martial artist, get into shape, learn practical self defense, or just train with great people in a no ego environment, I can't recommend it enough!